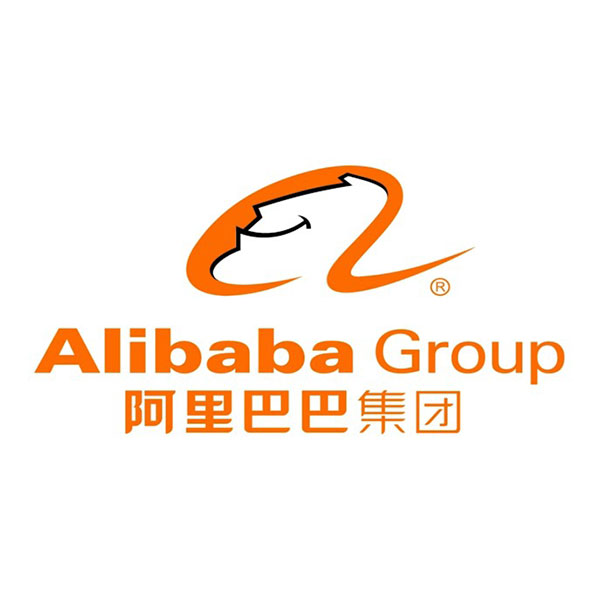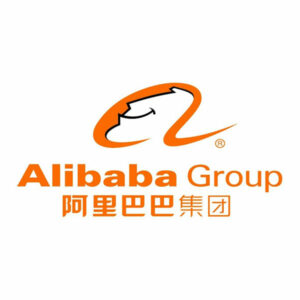 Alibaba is far and away the largest e-commerce company in China with an estimated 47% market share (the next largest is JD with 17% share).1 Additionally, Alibaba Cloud is the largest cloud service provider in China with 38% market share (the next largest is Huawei with 17% share).2 Both of these businesses are dominant networks with high switching costs in industries that we believe can continue to grow much faster than GDP for many years to come.
In the case of e-commerce, Alibaba benefits from two-sided network effects as a result of its unrivaled marketplace connecting consumers with both third-party sellers and advertisers. Furthermore, Alibaba's platform connects e-commerce merchants with logistics providers, enabling increasingly efficient delivery as Alibaba's e-commerce and logistics platforms increase in size. Additionally, e-commerce still only has 47.2% penetration of Chinese retail sales,3 offering the opportunity for the company to grow faster than GDP for many years to come. Lastly, retail sales in China as a whole are growing quite fast, with retail sales expected to grow at a compound annual growth rate of over 12% for the next three years.4
In the case of cloud services, which allow companies to outsource their key information technology needs such as computing, storage, networking, database, and analytics, Alibaba Cloud benefits from physical network effects as a result of its unrivaled Chinese network of data centers including over 56 availability zones across 13 regions in China, 15 availability zones across 7 regions in the Asia Pacific region, and 9 availability zones across 5 regions in the rest of the world.5 These network effects are so strong and the investment required to build the network is so massive that Google Cloud Services, the third biggest cloud services provider in the world with annualized revenues as of Q2 2021 of $18.4 billion, is still experiencing annualized operating losses of $2.4 billion.6 Similarly, Alibaba Cloud had almost a billion dollar operating loss in 2020 despite $5.7 billion in cloud revenue. However, at scale, these businesses are extremely profitable. Amazon Web Services (also known as AWS) shows what's possible. During 2020, the global cloud services leader earned $13.5 billion of operating income on $45 billion of revenue.7 As the clear cloud services leader in China, we believe Alibaba could one day achieve similarly high levels of profitability. Alibaba Cloud also benefits from protocol network effects. Because of the complexity of cloud environments such as Alibaba Cloud, it can take years for a software engineer to become an expert in just one of them. When combined with the fact that the market for software engineers is both liquid (i.e. many software engineers change jobs frequently) and global, it's no surprise that the Chinese cloud services market has coalesced around only a few industry standards or "protocols." Furthermore, Alibaba Cloud benefits from an app-store-like network that connects Alibaba Cloud customers with third party software providers who have created applications for use on Alibaba Cloud. As if three types of network effects weren't enough, Alibaba Cloud also possesses extremely high switching costs since it is incredibly costly (both in time and money) and risky to migrate core IT infrastructure from one cloud service provider to another. Lastly, Alibaba Cloud operates in an industry with attractive long-term growth tailwinds. In 2019, China spent only 1.4% of its GDP on enterprise IT, much lower than the U.S.'s comparable figure of 4.7%.  Furthermore, of this total, China spent just 2.7% on cloud services.8 However, as more and more Chinese businesses modernize, these percentages are rising rapidly. As a result, we believe Alibaba Cloud is likely to grow significantly faster than GDP for many years to come.
Back to Global Champions Summary Page
1 See https://www.emarketer.com/content/china-ecommerce-forecast-2021.
2</sup See https://www.statista.com/statistics/1129265/china-cloud-infrastructure-service-market-share-by-company/.
3 See https://www.emarketer.com/content/china-ecommerce-forecast-2021.
4 See https://www.businessoffashion.com/news/china/chinas-e-commerce-market-to-hit-3-trillion-in-annual-sales-by-2024.
5 See https://www.alibabacloud.com/help/en/doc-detail/40654.htm and https://www.alibabacloud.com/global-locations.
6 See https://holori.com/2021-cloud-market-size-and-aws-azure-gcp-market-share/.
7 See https://www.sec.gov/ix?doc=/Archives/edgar/data/1018724/000101872421000004/amzn-20201231.htm.
8 See https://seekingalpha.com/article/4346511-chinas-burgeoning-cloud-computing-market-is-tremendous-opportunity.